Netflix's Del Toro Media Cast Announces Cabinet of Curiosities
Oscar-winning director Guillermo del Toro has announced a new streaming anthology series on Netflix, which he calls "Cabinet of Curiosities." The series will feature eight horror stories, with del Toro helming two of the episodes.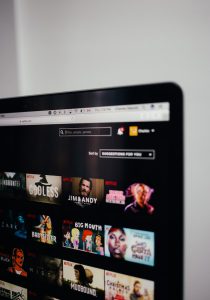 The acclaimed director's first foray into television is a bit of an anomaly in terms of his film career, which is marked by his preference for darker themes and more complex emotional landscapes. His films have been praised for their ability to make audiences think and feel, as well as their willingness to explore themes of identity and alienation.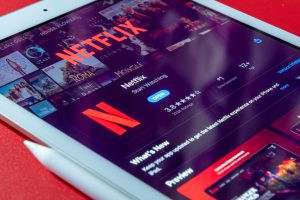 While his films have been critically acclaimed, they also have received a mixed reception from viewers. His latest, The Shape of Water, was released this year and was met with widespread criticism for its clumsy and unfocused storytelling.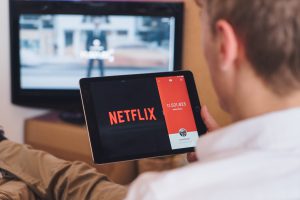 His other film, Pan's Labyrinth, was an instant hit with critics and audiences alike and has earned a host of accolades, including two Oscar nominations for Best Picture. Del Toro's work often features complex characters and thematic depth, as well as strong performances from actors who are Latino.
In addition to his work on films, del Toro has been producing TV shows. He co-created and produced FX's The Strain, starring Joaquin Cosio of Narcos and Gentified fame, and has a hand in a number of other projects on the streaming service.
One of those shows is Cabinet of Curiosities, a horror anthology series with a star-studded cast that includes Rupert Grint, Luke Roberts, Andrew Lincoln, Glynn Turman, Elpidia Carrillo, Hannah Galway, Crispin Glover, and Tim Blake Nelson. The trailer for the show was recently released, featuring footage from some of the episodes.
The cast isn't just an enticing lineup, but it's also a testament to the diversity of the Netflix catalog. There's a healthy mix of both white and black actors, and it looks like the list is set to grow.
Aside from the aforementioned actors, the series will feature a diverse group of directors and writers. Among the writers are Jennifer Kent ("The Babadook," "The Nightingale"), Lee Patterson (upcoming The Colony), Aaron Stewart-Ahn (Black Mirror), David Prior (Firestarter), Panos Cosmatos ("Mandy," "Sex/Life"), Catherine Hardwicke (Twilight) and Vincenzo Natali (Hannibal).
With its eclectic cast, the series is sure to please fans of both horror and fantasy. The series is based on a story that del Toro wrote and curated the talent that he felt was necessary to bring it to life.
This is a great way to introduce a new audience to the world of del Toro's films. It's also an excellent way to showcase the talents of some of his favorite filmmakers, whose work has been overlooked in many of his films.
He may be the master of horror, but del Toro has a long tradition of telling stories that aren't afraid to confront the issues that affect us all. From his films to his television shows, he has helped bring the discussion of race, culture, and gender to the forefront of pop culture.
TO read More About TOMER Levi Toro Media